Meet Banita Sandhu: the tanned beauty who is all set to begin her career with Bollywood movie 'October'. The lucky girl who got a career break from a big movie maker like Shoojit Sircar is definitely not your girl next door. She's gorgeous, uniquely beautiful and carries a spark in her eyes that could easily take her a long way in the industry. Her's latest photos have gone viral ever since the trailer of October was launched and we would be lying if we said that didn't she look hot in them. Here's a look at some of her gorgeous body photos that are breaking the internet like anything!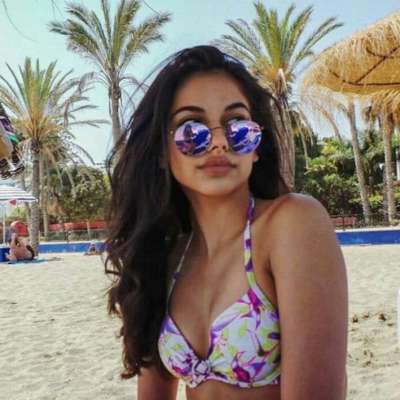 Banita has the kind of face us Bollywood fans have been waiting for years. No, she is not a celebrity kid. She is not your conventional looking girl but she's talented and sexy from head to foot that anybody could fall for.
Her eyes are expressive. Her body is superb and the way she looks at the camera speaks volumes about the magic she's about to create soon.
For those of you who don't know, Banita was born in the United Kingdom and has completed her masters at Kings College, London. Apart from being beautiful, she is an intelligent girl who focused on completing her education before taking over Bollywood.
She has also worked as a model and actress for several commercials on the television. The Vodafone U ad and Fun Always ad are some of the popular ones that got her some major attention by fans. She also featured in a music video called Ek Ajnabee Haseena released back in the year 2016.
Banita is becoming increasingly popular on social media these days. We guess, she is quite a young girl and the way she's progressing, it sure does seem like she'll go a long way in Bollywood. Director Shoojit Sircar had tested several women during the auditions but it was Banita who stood out. Apparently, her look was perfect for the film.
Banita is playing the role of Shiuli in coming film October, directed by Shoojit Sircar. The movie is slated to release on the 13rd of April 2018 and has set a lot of major hopes among young fans with its interesting trailer and an engrossing plot!