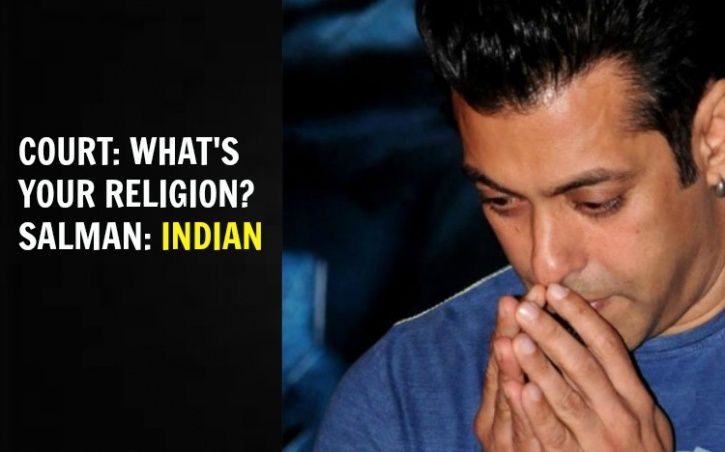 A new turn has arrived in Salman Khan's killing blackbuck case that claimed the animal died of natural causes and there's no involvement of Salman Khan has been ever made.
"Only the first forensic report of Dr Nepalia, saying that the animal died of 'natural causes' was true and the rest of the evidence is false," said Salman Khan.
Whereas Salman Khan was present in Rajasthan Court today along with his co-accused partner Saif Ali Khan, Tabu, Sonali Bendre and Neelam who were teaming with him while shooting of HUM SATH SATH HAI in 1998.
Blackbuck poaching case: Salman Khan, Saif Ali Khan, Tabu and Sonali Bendre appear before Jodhpur court. pic.twitter.com/NFf01QRIFl

— ANI (@ANI) January 27, 2017
"I am innocent," he reportedly said in Jodhpur court meanwhile The prosecution has produced 28 witnesses.
A total of 65 questions were put before Salman but he, in return, claimed that the case has been cooked up and he has no involvement in the matter The actor was asked 60-odd questions by the Jodhpur magistrate to most of which he said "galat."