The sensation and life of social media, Kim Kardashian West has been by far the most attractive and gorgeous woman on the face of the internet. The 30 something year old who is known for her curves and bikini body has been spotted several times by the paparazzi out at the beach, having the time of her life with her friends and family. A few throwback photos of Mrs West caught our eyes recently and we have to admit, she looked amazing. Here's a look at some killer throwback bikini photos of Kim Kardashian West that turned up the heat on social media like no other!
Kim loves vacations and she knows how to have a good time. her bikinis are always perfect and her poses are even better.
Whether its five years or ten years ago, Kim has managed to look equally hot in all of them.
Despite having a visible difference in her body over the years, Kimmy has maintained a strong hold on her fans and we think that's an incredible achievement.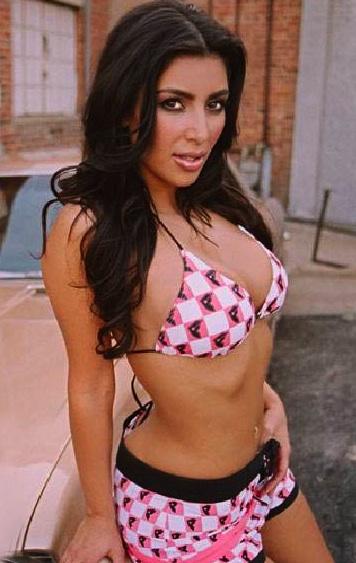 When Kim chills at the beach, it always looks like she knows that the paps is taking notice of her. So she gives us these killer poses which makes it even harder for the fans to forget!
Her expressions are also amazing. She does nothing but her eyes reveal everything. How do you manage to be such a hottie, Kim?
She is a mother of three now and we think its quite impressive how she's managed to keep up with her gorgeous appearance despite having a busy schedule.
Not just her, but her entire family is busy having children. Her sister Khloe is pregnant and Kylie just delivered her daughter Stormi.
Kim definitely knows how to rule social media like a total goddess and these old photos are all the proof you really need.
Yes, its obvious that she's done a few more butt uplifting surgeries but who cares? She's managed to make a business out of looking good and we wonder how many people are able to do that!
Here's one more steamy photo of Kim before you get out of this page!