Every year Bigg Boss introduces to us some of the weirdest and creepy contestants who try their level best to attain fame. Last year it was Priyanka Jagga and now it is Zubair Khan who has clearly gone out of control in the past few days. After getting evicted from the show, he slammed Salman Khan by saying he will file an FIR against him and now when bhai has reacted, this guy actually threatens the celeb. Scroll down to find out what he actually did.
Salman had told Zubair Khan during his stay inside the house "Tujhe kutta banaunga" because of his bad behaviour towards Pakistani model Arshi. Zubair stepped out and demanded an apology to which bhai responded during the weekend episode and said he wanted to apologise to all the dogs he had insulted in the process. Zubair enjoyed his bit of fame so much that he actually threatened the actor this time. Scroll down to see what he said.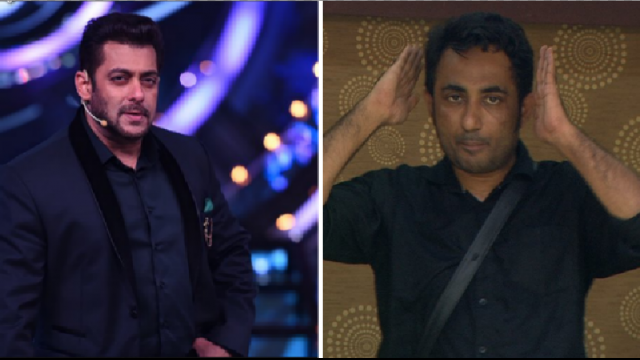 Zubair responded saying "All I want to say that I am thankful to Allah that because of me Salman apologized to his brothers, the dogs. That's my only reply to his infamous comment on the show. He is not God that he treats people like dirt… I want to tell Salman in his own style- 'Hum tumpe itna PILs file karenge, ke tum confuse ho jaoge ke shoot pe jayein ya court mein (I will file so many PILs against you that you will be torn between going to your shoots and court). I will bring him down and get him arrested. He should never underestimate the power of a common man". Clearly this man has lost his mind and he needs help. Salman Khan should not respond to him at all.