While the Celebs across all over the world at Oscar 2017 grabbing good headlines for their outfit but it is our DP who took reviews to another level, JUST SCROLL DOWN!
Sometimes Deepika looks amazing but in the next while, she pulled down all the good reviews, just take a look at her throwback pic from 2012, she wore the exact dress for Vanity Fair Oscars party. Perhaps Deepika forgot that she just repeated the same look. However, DP was also titled as a 'True Glamazon' in this Dolce and Gabbana by Vogue's Anaita Adajania in 2012 which seems that Padukone took the compliment so seriously that she ended up in returning with same dress.
This is her 2012 Vanity Fair Oscars party look which she considers in the latest event!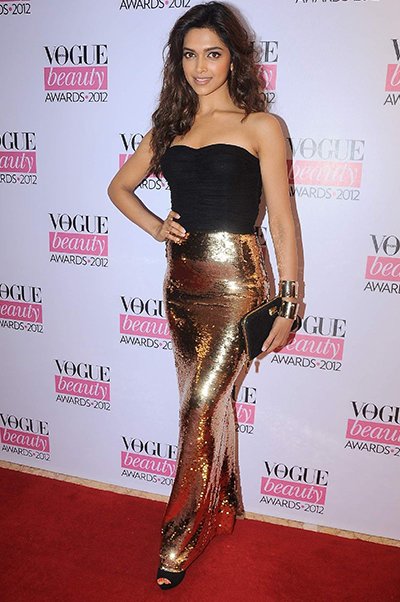 It seems that actress of xXx Return of Xander Cage has done very big blunder while choosing the outfit, it could be ignorable if the place was not an International.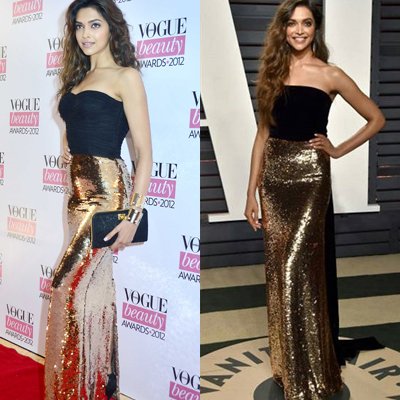 Well! It's not the first time when DP mark this mistake while going through her past she was criticised for her first dress up in Hollywood red carpet and Daily mail called it 'Bollywood Blunder',.
When Deepika Padukone's first official Hollywood red carpet has made she dressed in in an edgy swamp green creation by Monisha Jaising, complemented with Valliyan jewellery and a pair of Balmain heels but at that time also she got a bad remark from  Daily Mail who called her a 'Bollywood Blunder'.
From Priyanka Chopra to Dev Patel that's how everyone dressed up for Oscars 2017!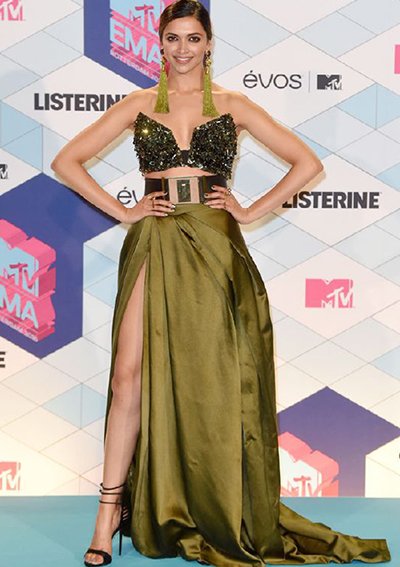 Watch this Video to see her more in this dress!
WOW! Farah Khan's MASSIVE WEIGHT LOSS transformation makes her unrecognizable!