Over the years, we have had some really amazing women win beauty pageants. Some of them not only did well in India but also made the country proud across the globe. Unfortunately, there have been some who tanked majorly at the box office despite having the perfect appearance. Here's a look at those girls who proved that having a pretty face in Bollywood is just not enough!
Let's start the list with Celina Jaitley. Miss Jaitley who is now a mother and has settled down in Australia with her husband Peter Haag, was once an actress in Bollywood and her movies had done so badly at the box office. Celina definitely was an attractive looking woman and had won Miss India but she certainly didn't have the charm to survive in Bollywood. Life has however, worked wonderfully for the actress as she is happily married and settled abroad.
Dia Mirza might have been one of the prettiest girls to grace Bollywood but her movies too tanked severely at the box office. The actress did one or two movies that did well. Otherwise, she was known as a flop actress mostly. Dia however, settled down with her husband and has been actively into social work. Who'd say she's the same actress who won the title of Miss Asia Pacific back in 2000.
One of the most popular pageant girls who made headlines in 2016 and 17 was Urvashi Rautela. She bagged the title of Miss Universe India and went on to represent the country at the Miss Universe beauty pageant. There were some crazy hopes that the girl would kick butts but turns out she didn't even get a position amongst top 15. And as sad as that sounds, 23 year old Urvashi didn't even get good movies at the box office. People just know her for being a pretty face and great dancer. Rarely do we know her for her movies.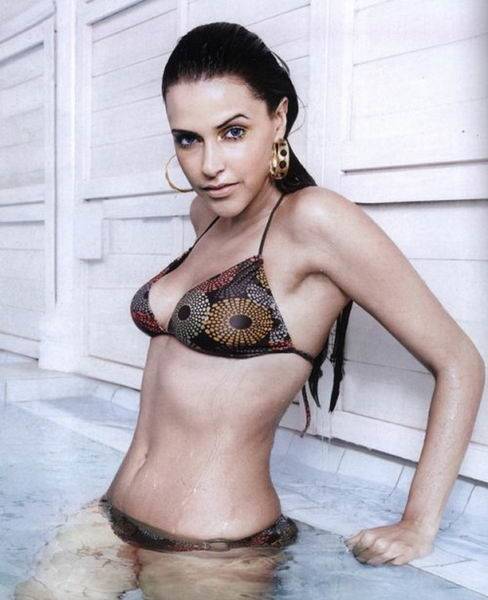 Neha Dhupia who is now a Roadies gang leader and has a podcast of her own was one Miss India and she too tried her luck in Bollywood. Neha's career too never soared too high at the box office even though she tried real hard that it would. She is more known on the small screen for being a good host and judge instead of anything else. At least something worked out for the actress!
Esha Gupta too deserves a spot on the list. The actress started her career by winning Miss India International back in 2007 and it has been ten years and she is still hoping to have a decent career in Bollywood. Apart from Baadshaho, Esha's movies have not done well at the box office. She's hot and attractive and has some good skills but its sad to see that she hasn't been able to work her magic at the box office.