Working with King Khan could be anyone's dream in Bollywood but What happened when B-Town's King and Queen came face to face and with rough attitude!
It seems that SRK is quite busy with his upcoming projects after his last outing Raees because he rejected work with Sanjay Leela Bhansali, who was about to cast Kangana Ranaut in his opposite. Last year, SRK was in news for teaming up with the most decorated Director, who is only known for his films based on ancient love tales, but, yet, Khan is not interested at all.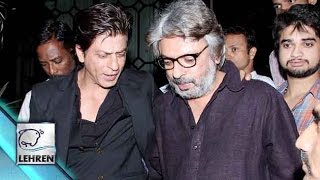 While Kangana herself had revealed that the project is at a very premature stage and she was also quite interested in working with SLB. Instead, SRK is more interested in another script which SLB has offered him.
Thus, Kangana is not the girl who will shut her mouth click next to see her reaction!