Kung Fu Yoga is one such film which can be said that the flick was made 'on the spot' take one of the biggest action stars in the world — Jackie Chan. Throw in some nubile Indian beauties and Indian locations, mix in a plot about lost treasure, add exactly two and a half lines about yoga, and you have a mashup that sells in two markets.
However, Film has completely flopped in India, despite using the Kapil Sharma Show's platform as a tool of Promotion along with the Charisma of 62 years old Jackie Chan whose agility and good humour help lift the leaden script of the film.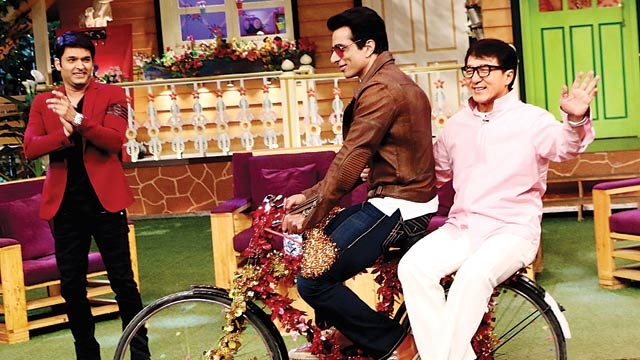 The film has so far earned $180 million worldwide. That's Rs 1200 crore. Out of this international total, $179 million comes from China alone. 
It was reported by Forbes that the film made less than Rs 4 crore on its opening day in India. It didn't help that the film was received negatively by most major publications. It currently sits at a 46% on the review aggregator site Rotten Tomatoes.
While Bollywood number crunchers scream like teenage girls when a movie crosses the 100 crore mark, the Indo-Chinese venture 'Kung Fu Yoga' might just make these box office pundits hoarse.