Many of Bollywood's story tales are either inspired from Hollywood or derived from Mollywood, and something alike happening with 'Phillauri'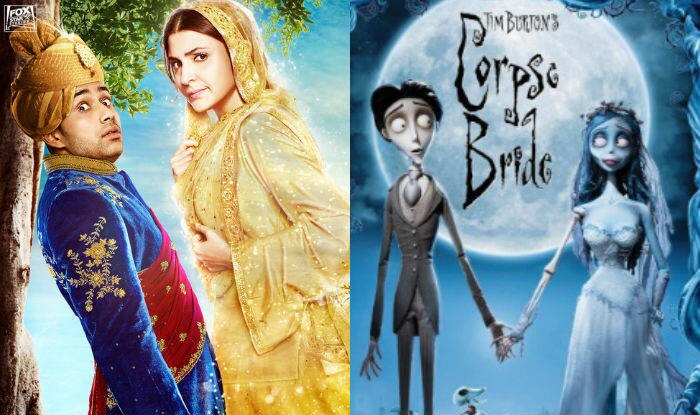 The trailer of 'Phillauri' has come out on February 6 and since then gaining positive reviews but here's another episode spinning around the film and making us more furious than before being a viewer of its trailer. Initially, when the trailer of Phillauri has taken its ground, Tim Burton's 2005 animated film Corpse Bride is also introduced because there are some similarities existing between both films.  So, does Phillauri look like a copy of Corpse Bride? No. Can it be inspired from Corpse Bride? can be!
What Phillauri says in its story-
Anushka Sharma who is the bride… in spirit comes out then and keeps haunting Suraj Sharma and his house. Suraj's life goes for a toss who is about to marry Mehreen Pirzada. And a point comes when even Mehreen asks the friendly ghost did she have any unfinished business here. That's when the story takes us back to Punjab and introduces Phillauri, the character played by Diljit Dosanjh. The love story of Shashi (Anushka) and Phillauri and what set them apart is something we all are curiously waiting to watch.
Now talking about Corpse Bride-
Corpse Bride is about a guy Victor (Voiced by Johnny Depp), who develops cold feet right before his marriage. He runs away from the ceremony towards the nearby jungle. There he slips and accidentally puts the ring to a tree, which is also the abode of a ghost Emily (Helena Bonham Carter), who was murdered in her previous life.
 Now we have another reason to watch Phillauri as it seems to be inspired from Corpse Bride, just in ten hours the trailer of Anshai Lal directed film has been viewed 2.5 million times. For more updates on 'Phillauri' keep watching this space.