'Dangal' was that film who fastest entered into 100 crore club and within 17 days of its release did business worth over Rs 300 crore. It was a sweeping success according to the trade analyst, meanwhile, people also came to know about the life of struggling wrestlers which is enough for inspiring every Dad and Daughter's relationship who believed in give up the education and married her soon. Rest, we were busy in laughing and gazing on acting of the on screen girls. (Read More : Bollywood Divas Who Never Think Twice Before Carrying Transparent Outfits!)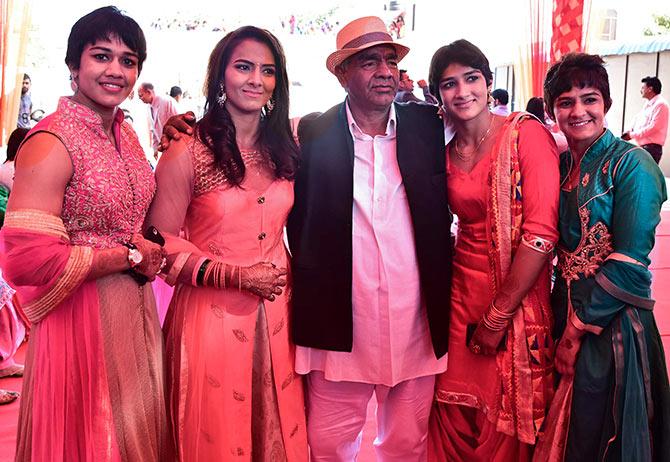 According to a report in Hindustan Times, Mahavir Singh Phogat, wrestler/coach, on whose life the movie is based, received a meagre amount of Rs 80 lakhs only.
Phogat family has invested part of the amount in getting high-yielding buffaloes Since the wrestlers are vegetarian, milk products constitute an integral part of their daily diet. However Mahavir has also another dream of setting up an academy in his village Balali in Haryana "We will talk to the government in this regard, let's see how things work out,"  he said.
Sometimes money doesn't mean everything hence Nothing shows chastity more than this. (More : Here's what Hrithik Roshan has to say on Kangana Ranaut controversy !)
WATCH Making of The Dhaakad Girls | Dangal |