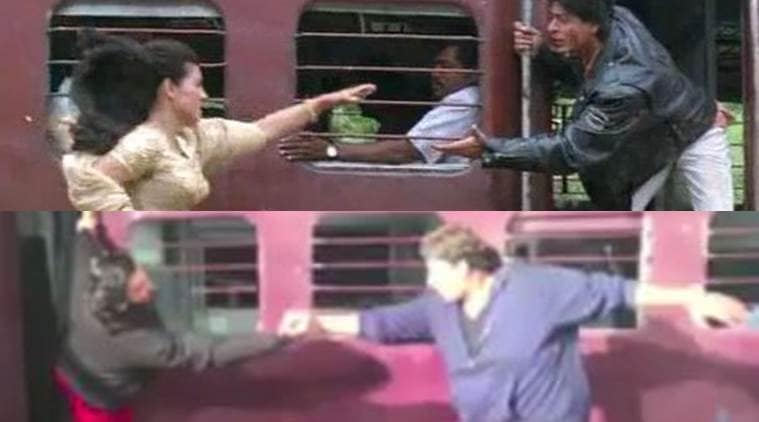 If you recall the sequence, SRK- Kajol made the scene extremely romantic and even now, a lot of actors aim to live the Raj-Simran moment at least once in their lifetime. But did you ever thought that this scene can be ever turned into a comic one? Well, trust Ranveer to do anything impossible and he won't fail to upset you. The actor recreated the scene with- not a girl but- a man and has left us rolling on the floor laughing.
This stunt is performed by trained Filmys. Do not try this at home. Or at the train station.
❤?????? pic.twitter.com/BKrFl8fVxF

— Ranveer Singh (@RanveerOfficial) February 7, 2017
Also, Ranveer had done a spoof on Akshay Kumar's Rustom (2016) right before the release of the movie. He sported the same navy uniform which Akki donned in the movie, and shot an entire sequence in the basement car parking.
Chumma to You @akshaykumar !!! ?? #9DaysToRustomhttps://t.co/CylJHobWRA

— Ranveer Singh (@RanveerOfficial) August 3, 2016
And here's his tribute to the Hrithik Roshan in which he dressed up like a Krish and danced on the streets of Bandra Linking Road. during the release of Bang Bang