Bigg Boss 11 couple Bandgi Kalra and Puneesh Sharma have landed themselves in some major trouble – all thanks to Puneesh's bad temper that knows no control regardless of how minor the situation is. Like all of you must have heard, Puneesh and Bandgi were living together in Andheri after the show came to an end, but because of some drama created by Puneesh, the two have officially been thrown out and are currently looking for a new abode. Scroll down to read what went down!
According to a popular entertainment portal 'SpotboyE', Bandgi and Puneesh entered their building one night and the watchman stopped them, asking a few questions. Puneesh was drunk and lost his temper when this occurred. Apparently, he threatened the guy and vehemently argued with him for long. The matter reached the building's secretary who was not at all happy with all that was happening. So he told the couple that they have to vacate the home!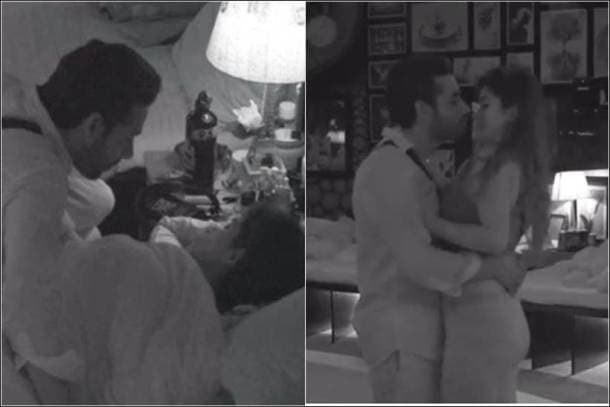 Puneesh and Bandgi are at the moment, searching for a new home. They are residing at a lodge in Santacruz. When Bandgi was asked about her relationship with Puneesh and how cohabiting is working for the two, she immediately denied saying that she doesn't live with him at all. Puneesh, according to Bandgi, lives in a hotel.
Well, Bandgi can say whatever she wants. All we know is that Puneesh definitely has a bad temper so the watchman incident was probably true. Second, Puneesh and Bandgi had a full fledged love affair, so why would she let Puneesh stay alone? Clearly, something is missing from here! We hope someone spills the bean fast!