Surviving inside the Bigg Boss house is no easy task. Celebs have experimented with various strategies and techniques to stay inside the house for as long as possible. Out of all of these, love happens to be the best and most infamous tool. On that note, here's a look at some of the most popular couples of Bigg Boss who faked their relationship on the show for the sake of survival.
Since Puneesh and Bandgi are being talked about at the moment, lets put them first on the list. There is no doubt that the duo are totally lying about their relationship. Bandgi happens to be Dennis Nagpal's girlfriend, the same person who is Puneesh's friend. They have met before and have spent time together too. Not only that, Bandgi and Puneesh's relationship looks too pretentious on the show. Even their kiss is a sloppy one!
The second one is Prince Narula and Nora Fatehi. Prince and Nora were in the house together in season 9 and pretended to be in love with each other from the day they met. It was as if Prince had forgotten Yuvika who he also 'loved' on the show. However, their relationship came to an end right after the show and we found out Nora was dating Bollywood actor Angad Bedi. LOL!
Veena Malik and Ashmit Patel too faked their relationship inside the house. The two were very well aware that they wont last on the show with mind games or constant fights, so they probably decided to date each other so that their chances of survival are more. Veena however, left Ashmit a few months after Bigg Boss and married a business man from Dubai and Ashmit is planning on tying the knot with Mahek Chahal who was also a Bigg Boss contestant.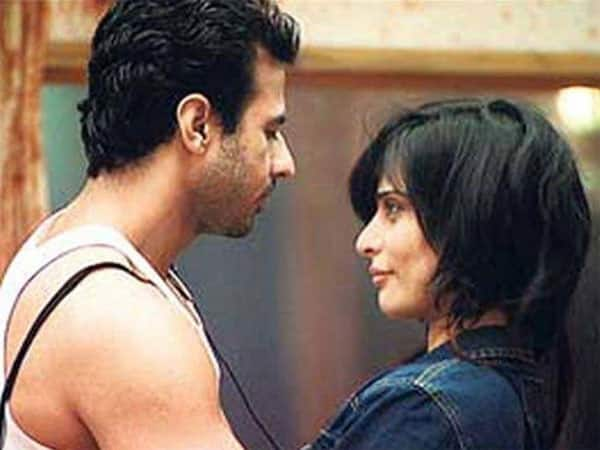 On the first season of Bigg Boss, model Anupama Verma and Aryan Vaid turned up the heat inside the house by pretending to be in love. That helped them last for quite a good time on the show but like every other fake couple, even their love fizzled out on the show.
Gautam Gulati and Diandra Soares were probably the most talked about couple in the history of Bigg Boss. Apparently Diandra was all over Gautam on the show and the two were often caught making out. That however, was done just for boosting TRPs and from that angle, they have done quite a fabulous job. Diandra and Gautam's relationship came to an end once Diandra left the show.