Bigg Boss 11 contestant Arshi Khan has officially earned herself the title of 'Queen of Controversy'- thanks to Priyank Sharma and model Gehana Vasisth who openly talked about the 27 year olds past to the media. After Priyank Sharma leaked Arshi's 'Goa-Pune' scandal to Sapna Chaudhary, we came across Gehana Vasisth who gave away several secrets from Arshi Khan's past. Some of them are so shocking that you might be blown out of your mind.
Firstly, Gehana told a publication that Arshi Khan has been faking about her personal life. She is married to a 50 year old man and has never in her life spoken to or even met Shahid Afridi (Pakistani cricketer who according to Arshi is the father of her baby).
Second, Arshi Khan is not 27 years old as she claims to be. The Pakistani model has lied about her age and is above 32 years of age. "Since I am also from Bhopal, from where Arshi Khan comes from, I can tell you that Arshi Khan is over 32 years old, but she has claimed to be only 27 years of age. She has reduced her age by over 5 years, because I happen to know her from her school days. She has also faked her educational qualifications while applying for Bigg Boss 11 and I have proof of the same. I wonder how the channel and the makers of Bigg Boss have selected such a contestant who has been faking all her life" said Gehana.
Third, Arshi has not one but ten cases filed against her and out of them, four are for insulting the Indian and Pakistani flags by having them painted all over her body. None of them have been solved so far.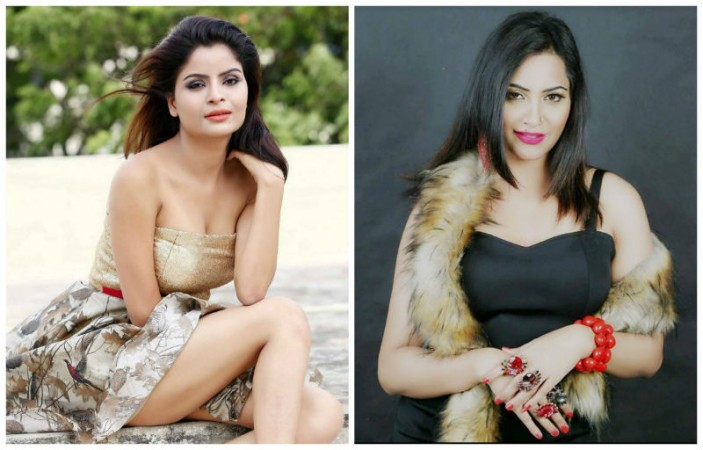 For those of you who don't know, Gehana Vasisth is an Indian actress, model and television presenter. She created ripples a long time ago by expressing her intent to open a clean brothel and now she's doing the same by talking about Arshi Khan.