TV actress Hina Khan who started by creating a good impression in front of the audience has unfortunately garnered negative publicity in the past couple days- all thanks to her degrading comments. Hina was seen talking to Akash Dadlani, Puneesh Sharma and Vikas Gupta at night where she discussed South Indian actresses and put them under the wrong light. She talked about how people in the South want chubby women and that she had refused to do two movies down South because they wanted her to put on weight. Here's a video footage of their conversation.
Not just Hina, but Puneesh too seemed to agree with her. He immediately said "Kaisi pasand hai in logo ki" which clearly indicates that he too like most of the contestants is shallow and needs some schooling by a sensible person. Hansika Motwani who happens to be a famous actress from South and a former child actress on TV and in Bollywood seemed very upset with Hina's comment- so much that she slammed the actress recently.
"I am not the person who comes out and speaks ill about anybody unnecessarily or until I am really hurt" said Hansika. "But I come from the South Indian Industry, I don't say that I represent the Industry but I can definitely say that I have a lot of respect for the stars down South and my co-stars there. Whatever this girl has said was extremely demeaning and unwanted. The South movie she claims to have been offered, even there, the respective actresses were not heavy or bulky, as this lady has claimed" continued the actress in her statement.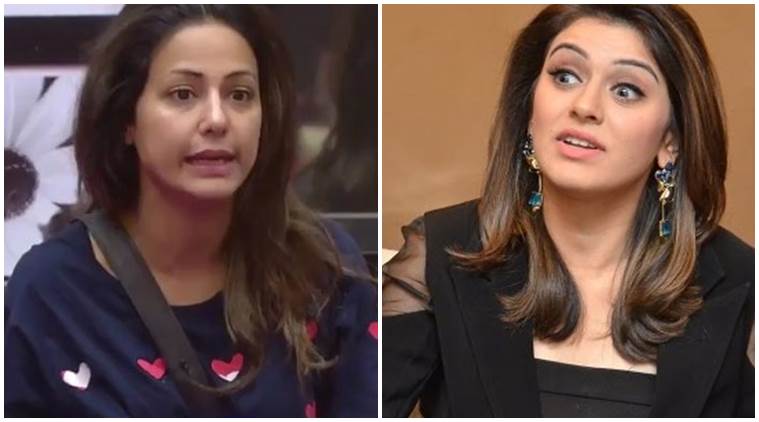 To add to her comments, she further said "I was quite offended by what Hina Khan said because our South Indian Industry is nothing of that sort. There is no truth or fact. Being on a show like Bigg Boss, she is giving out a lot of wrong information about our Industry. I am sorry, a lot of Bollywood stars are working in the South too and vice versa"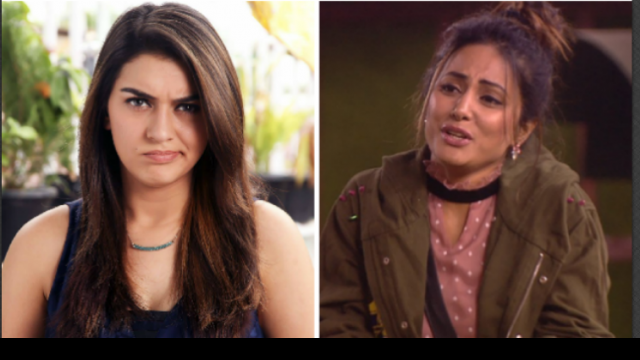 Clearly, Hina Khan is hogging all the wrong limelight with her negative comments. She might have been everyone's favourite in the beginning of the show but now she's just coming across as arrogant. If she doesn't change this attitude, we wonder how long she will be able to stay on the show.